Over Huawei
De internationaal toonaangevende aanbieder van informatietechnologie Huawei behoort tot de vijf grootste omvormerfabrikanten ter wereld.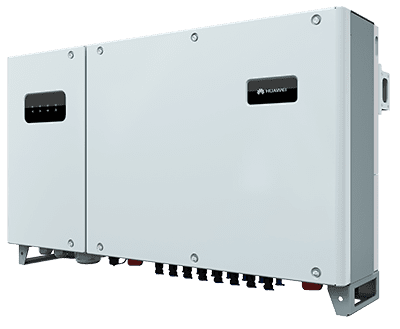 Meer dan eenderde van de de wereldbevolking gebruikt direct of indirect de technologie van Huawei. Als eerste Chinees bedrijf heeft Huawei een plaats in de lijst van de 100 meest waardevolle merken in de Interbrand-ranking veroverd. Huawei is 100% in het privaat bezit van zijn medewerkers.
Door de eigen technologie communiceren apparaten via het stroomnetwerk zodat montagekosten aanzienlijk verlaagd worden.
De PV-omvormers van Huawei zijn flexibel en kunnen zonder problemen worden toegepast in installaties van 2 kW tot 40 kW en ver daarboven. Door het aantal MPP-trackers van 2, 3 of 4 stuks kunnen de omvormers flexibel worden gebruikt en dekken ze een breed toepassingsgebied af. Huawei garandeert u een garantietijd van 5 jaar, met een uitgebreide garantie tot 20 of zelfs 25 jaar. De europese efficiëntie van de Huawei-producten bedraagt 98%.
Bent u een PV installateur? Perfect!
Wordt dan vandaag nog klant van de gespecialiseerde groothandel SegenSolar en profiteer van vele voordelen.
Nu klant worden >>
Bent u eindklant en geïnteresseerd in uw eigen zonnepaneel installatie? Wij brengen u graag in contact met een gespecialiseerde installateur bij u in de buurt! Contacteer ons >>
| Product code | Categories | Name |
| --- | --- | --- |
| SUN5KTL-L1 | Huawei, Hybrid Inverter, Storage Systems | 5kW HV hybride opslag |
| SUN4.6KTL-L1 | Huawei, Hybrid Inverter, Storage Systems | Smart Energy Center SUN2000L1 – 4.6kW |
| SUN2000-LUNA-WMB | Accessory, Huawei, Storage Systems | LUNA2000 – Wandmontage beugel |
| SUN3KTL-L1 | Huawei, Hybrid Inverter, Storage Systems | 3kW HV hybride opslag |
| SUN2000-LUNA-5KW-CO | Battery Base, Huawei, Storage Systems | LUNA power module (BMS) |
| SUN2000-LUNA-5KW-EO | Huawei, Li-ion Battery Pack, Storage Systems | LUNA 5 kWh Opslag |
| SUN3.68KTL-L1 | Huawei, Hybrid Inverter, Storage Systems | Smart Energy Center SUN2000L1 – 3.68kW |
| SUN2000-6KTL-M1 | Huawei, Hybrid Inverter, Storage Systems | SUN2000 6KTL 3fase M1 |
| SUN2000-60KTL-M0 | Huawei, Main Unit, PV Inverter | SUN2000 60KTL 3 fase |
| SUN2000-8KTL-M1-HC | Huawei, Hybrid Inverter, Storage Systems | SUN2000 8KTL 3fase Hybrid HC |
| SUN2000-600W-P | Huawei, Optimiser, PV Inverter | SUN2000 600W Smart PV Optimizer |
| SUN2000-6KTL-M1-HC | Huawei, Hybrid Inverter, Storage Systems | SUN2000 6KTL 3fase Hybrid HC |
| SUN2000-4KTL-M1-HC | Huawei, Hybrid Inverter, Storage Systems | SUN2000 4KTL 3fase Hybrid HC |
| SUN2000-50KTL-M3 | Huawei, Main Unit, PV Inverter | SUN2000 50KTL-M3 50kW 3fase Omvormer |
| SUN2000-450W-P | Huawei, Optimiser, PV Inverter | SUN2000 450W Smart PV Optimizer |
| SUN2000-450W-P2 | Huawei, Optimiser, PV Inverter | SUN2000 450W Smart PV Optimizer |
| SUN2000-5KTL-M1-HC | Huawei, Hybrid Inverter, Storage Systems | SUN2000 5KTL 3fase Hybrid HC |
| SUN2000-3KTL-M1 | Huawei, Hybrid Inverter, Storage Systems | SUN2000 3KTL 3fase M1 |
| SUN2000-36KTL | Huawei, Main Unit, PV Inverter | SUN2000 36KTL 3 fase |
| SUN2000-36KTL-M3 | Huawei, Main Unit, PV Inverter | SUN2000 36KTL-M3 3fase |
| SUN2000-3KTL-M1-HC | Huawei, Hybrid Inverter, Storage Systems | SUN2000 3KTL 3fase Hybrid HC |
| SUN2000-40KTL-M3 | Huawei, Main Unit, PV Inverter | SUN2000 40KTL M3 3fase Omvormer |
| SUN2000-20KTL-M2 | Huawei, Main Unit, PV Inverter | SUN2000 20KTL 3fase M2 |
| SUN2000-33KTL-A | Huawei, Main Unit, PV Inverter | SUN2000 33KTL-A 3 fase |
| SUN2000-20KTL-M2-HC | Huawei, Main Unit, PV Inverter | SUN2000 20KTL 3fase HC |
| SUN2000-20KTL-M5 | Huawei, Main Unit, PV Inverter | Huawei SUN2000-20KTL M5 Smart PV Controller |
| SUN2000-30KTL-M3 | Huawei, Main Unit, PV Inverter | SUN2000 30KTL-M3 3fase |
| SUN2000-12KTL-M5 | Huawei, Main Unit, PV Inverter | Huawei SUN2000-12KTL M5 Smart PV Controller |
| SUN2000-12KTL-M2-HC | Huawei, Main Unit, PV Inverter | SUN2000 12KTL M2 3fase HC |
| SUN2000-15KTL-M2-HC | Huawei, Main Unit, PV Inverter | SUN2000 15KTL 3fase HC |
| SUN2000-15KTL-M5 | Huawei, Main Unit, PV Inverter | Huawei SUN2000-15KTL M5 Smart PV Controller |
| SUN2000-15KTL-M2 | Huawei, Main Unit, PV Inverter | SUN2000 15KTL 3fase M2 |
| SUN2000-100KTL-M2-AFCI | Huawei, Main Unit, PV Inverter | SUN2000 100KTL M2 100kW 3fase met AFCI |
| SUN2000-10KTL-M1-HC | Huawei, Hybrid Inverter, Storage Systems | SUN2000 10KTL 3fase Hybrid HC |
| SUN2000-100KTL-M1 | Huawei, Main Unit, PV Inverter | SUN2000 100KTL 3fase M1 |
| SUN2000-10KTL-M1 | Huawei, Hybrid Inverter, Storage Systems | SUN2000 10KTL 3fase M1 |
| SUN2000-12KTL-M2 | Huawei, Main Unit, PV Inverter | SUN2000 12KTL 3fase M2 |
| HUA-SMART-WLAN-FE | Display, Huawei, Web Interface | Smart Dongle-WLAN-FE – Ethernet-netwerkadapter |
| HUA-BACKUP-BOX-B1 | Accessory, Huawei, Storage Systems | Backup Box B1 voor 3fase systemen |
| HUA-SL-1000A | Datalogger, Display, Huawei | Smart Logger 1000 A |
| HUA-SL-3000A | Datalogger, Display, Huawei | Smart Logger 3000A |
| HUA-BACKUP-BOX-B0 | Accessory, Huawei, Storage Systems | Backup Box B0 for 1fase systemen |
| HUA-SMART-DONGLE-4G | Display, Huawei, Web Interface | Smart Dongle – 4G Mobile Network Adapter |
| HUA-AP022N-EU | EV Charging, Huawei, Main Unit | Smart EV Charger – 11 / 22 kW |
| HUA-8KTL-2BAT-EU | Huawei, Self Consumption Packages, Storage Systems | 8kW Omvormer + 10kWh LUNA Pakket |
| HUA-8KTL-2BAT-JA410-OPT450 | Huawei, Residential Packages, Residential Systems | Compleet pakket 8kW Omvormer + 10kWh LUNA + 24x JA 410W-BF + 24x Optimiser |
| HUA-10KTL-3BAT-EU | Huawei, Self Consumption Packages, Storage Systems | 10 kW Omvormer + 15 kWh LUNA Pakket |
| HUA-8KTL-3BAT-EU | Huawei, Self Consumption Packages, Storage Systems | 8 kW Omvormer + 15 kWh LUNA Pakket |
| DTSU666-H-3PH-100A | Display, Energy Meter, Huawei | DTSU666-H 3ph Energy Meter met 3x 100A sensoren |
| DTSU666-H-3PH-250A | Display, Energy Meter, Huawei | DTSU666-H 3ph Energy Meter met 3x 250A sensoren |